Yesterday DJ Lance Rock and the Gabba crew hit up Amoeba Records in Hollywood to put on a live show! Hundreds of people showed up and it was a totally awesome time!
Lance played rad remixes of all your favorite Gabba songs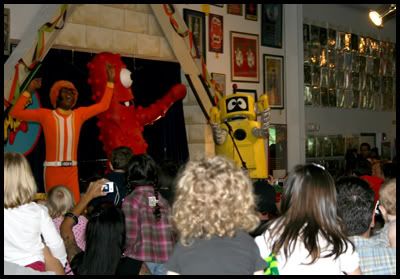 The crowd loves Brobee!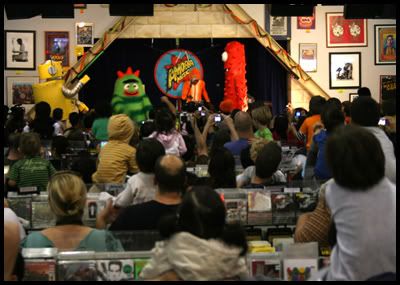 After the show, Lance posed for photos with fans
The coolest family ever! Even the stuffed bear is into it!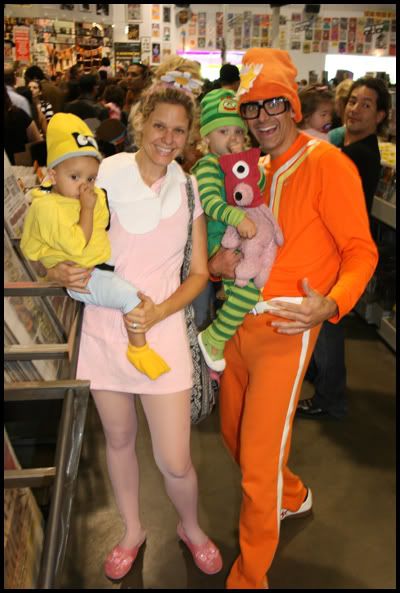 Kevin Sukho Lee and Jesse Ledoux chillaxin' after the show.
This radical dude went as Brobee for Halloween and got to reuse his costume the next day! Convenient!
We had so much fun! What a great time!